SANTA CLAUSE IS COMING TO TOWN!!
ATTENTION BOYS AND GIRLS IN DARLINGTON TOWNSHIP AND DARLINGTON BOROUGH AGES 0-12 YEARS OLD.
​
SANTA'S COMING TO TOWN AND WANTS TO COME VISIT YOU!!!!
​
DATE: SUNDAY, DECEMBER 6TH, 2020 TIME: 1:00 P.M. TO 3:00 P.M.
​
PLEASE CALL THE DARLINGTON TOWNSHP MUNICIPAL OFFICE AT 724-827-8738 TO REGISTER YOUR CHILD BY NOVEMBER 22ND
FOR A GOODY BAG AND FOR FURTHER INFORMATION.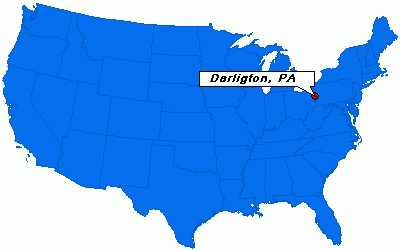 Welcome to Darlington Township's Web site. Darlington Township is a
Second Class Township, with a population of 1,962 (2010 Census). We
are in the Blackhawk School District and located in the northwestern
corner of Beaver County. Darlington Township has an area of 22.1 square
miles and has 30.5 miles of Township roads. Darlington Township is
minutes from Interstate 376 and approximately 45 minutes from Pittsburgh
and 25 minutes from Pittsburgh International Airport.
Our township building has a banquet facility that is available to Darlington Township
residents only. It's great now that our walking trail, playground and picnic area are completed. The room comfortably accommodates 50 to 60 people. There is also a full-service kitchen for your convenience. For more information click Nature Park & Rentals.
This website is provided for the convenience of our residents and visitors and intended to provide basic information about our township.
Farmers Market
The Chippewa market will be held in the parking lot of the Chippewa United Methodist Church at the corner of Darlington Road and Shenango Road. The market will open on Tuesdays from 3:30 to 6:30 PM beginning May 1st, 2018 and end on November 13th, 2018 localharvest .com
Water Available To Contractors:
Darlington Township owns and operates a non-potable water system in the A.I.D. Industrial Park located on Cannelton Rd. While the primary use of this system is for fire suppression at the businesses in the park, the Township does sell water to contractors for use on projects around the area. The cost of the water is $6.00 per 1000 gallons of water. Contractors are asked to supply their own water meter, which must be checked before and after water is used, by the Road master. For more information contact the Township Office or the Road Department.
Recycling in
Beaver County
BUILDING AND CONSTRUCTION NOTES:
Just a friendly reminder, the Uniform Construction Code applies to the construction, alternation, repair, movement, equipment removal, demolition, location, maintenance, occupancy or change of every building or structure . Building applications can be obtained at the township municipal office. The township building inspector is Clyde Volk with the Middle Department Agency. He can be reached between the hours of 8:00 A.M and 9:00 A.M. Monday through Friday @ 800-662-6342.
Sewage Permits are needed for any new construction, repair or malfunctioning system or for a system that has been out of service for more than one year. Applications can be obtained at the township office.